Over 60 years of combined experience in site development and underground utility construction in Southwest Florida.
Complete Underground Construction
Potable Water
Sanitary Sewer
Storm Drainage
Irrigation Main
Underground Fire Main Construction
The installation of underground fire line requires a separate license for these mains. We have provided this service for many commercial sites, golf course club houses, industrial buildings, and residential developments.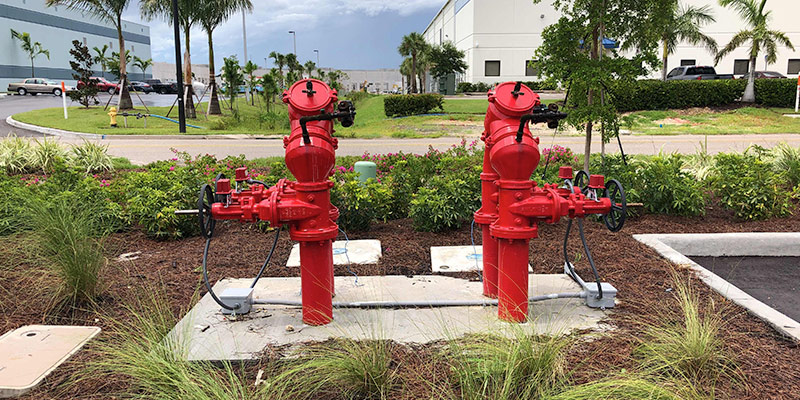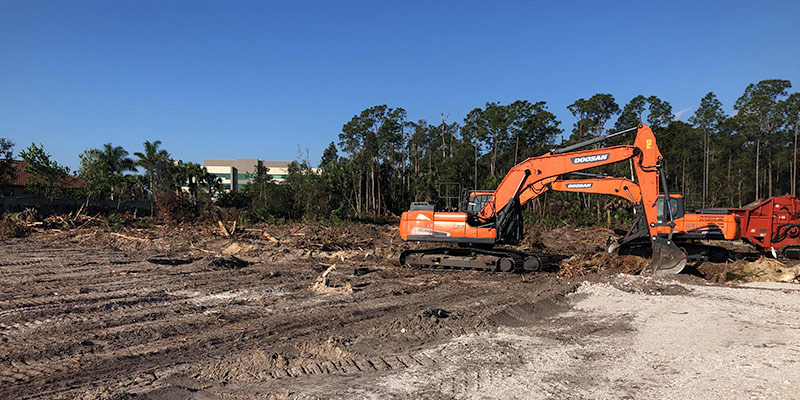 Complete Site Development Services
Land Clearing
Demolition (see demolition folder for demo pictures)
Silt Fencing
Grading Services
Building Pad Prep
Roadway Construction Services
Limerock Base
Stabilized Subgrade
Asphalt
Curb Services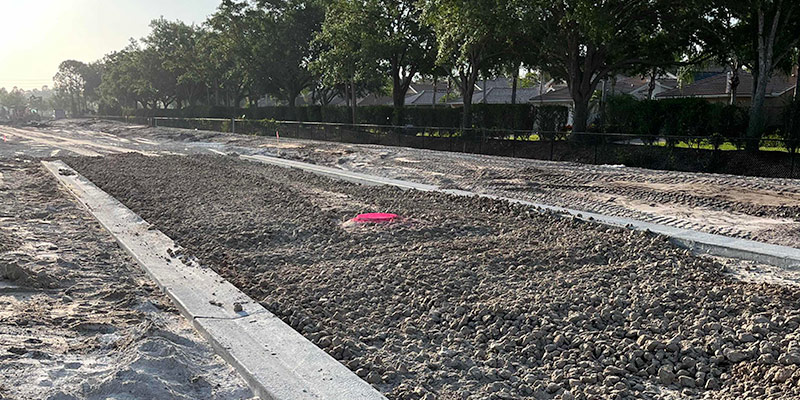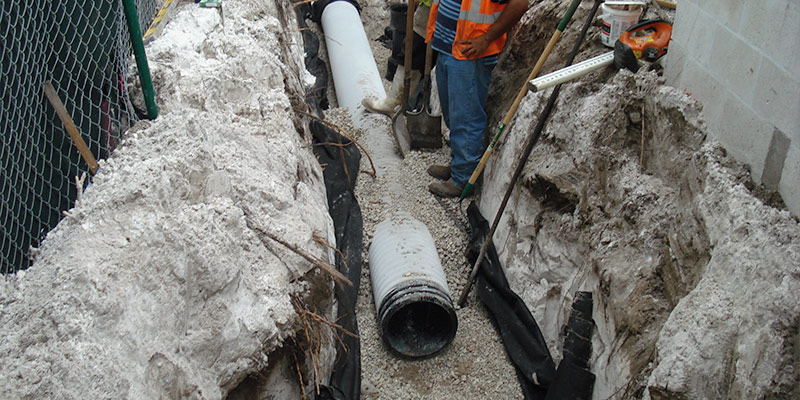 Single Family Residential Drainage
Due to the continued development in the City of Naples and Collier County, both jurisdictions have implemented new regulations that require many single family home sites to develop, permit and construct comprehensive drainage improvements. These sites tend to present challenges due to site size restrictions and maneuverability. We have the experience to assist in the drainage planning process and streamline construction of the proposed system.
Are you a property association or property management company that needs roadway, grading, storm drainage or utility maintenance? Are your lake banks slopes eroding away? Are your outfall pipes silted in? We are available for consolations and can provide pricing for all your site maintenance needs.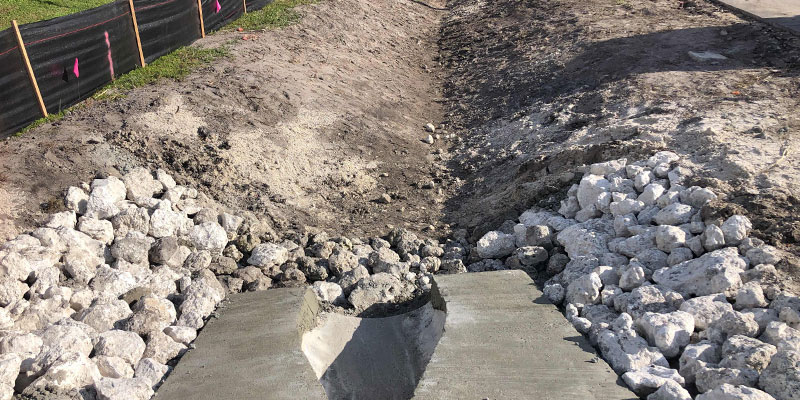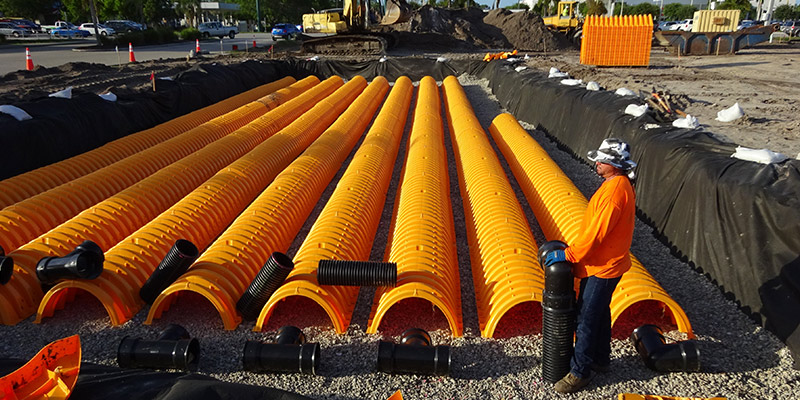 We have completed and installed numerous underground storage projects using products such as StormTech® systems throughout Southwest Florida.  As available developable land for development get smaller within many cities in South Florida, these systems have become more and more popular.
Let's talk about your project!