Bluewater of South Florida, Inc. has completed residential subdivisions, commercial plazas and outparcels, fuel stations, banks, churches and much more. We can construct your project to suit your individual needs and do so in a timely, efficient manner.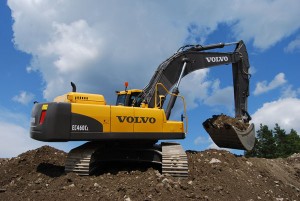 Tom and Chad McKimm combine for over 35 years of site development experience in South West Florida.
Chad McKimm has a background in civil engineering, after graduating from The Unveristy of Florida in 2006 he began work at WillsonMiller, Inc. in Naples. While at WilsonMiller, and becoming a professional engineer, Chad worked as a project engineer on numerous site development and planning projects in Collier and Lee County. While working as an engineer Chad has gained experience in a variety of development related applications including land planning, site layout and design, permitting, construction inspection, and project certification and turnover. After five years at WillsonMiller, Chad decided to team up with Tom to start a new underground utility and site development Company.
Tom McKimm has been personally responsible for directing and managing nearly $500 Million worth of underground utilities and site work over the course of his career.
We can take a site concept and turn it into a final product. We are available in the planning stages through final construction if consulting services are required to see your vision through.